We offer a huge variety of environmentally responsible, beautiful and hardy, annual and perennial flowers. When you buy locally, your dollars benefit the local economy and you get the freshest blooms possible. Purchase by the stem or select our stellar arrangements for your floral retail sales, restaurant tables, store counters, weddings or events.
(click arrows to view slides)
Do you think you need to outsource to find fabulous bouquets for your retail stores, restaurant tables, bar counters, wedding or special event? Think Again!
Few people know just how unlovely the conventional, industrial flower market is – with its heavy carbon footprint, unfair labor practices, and profligate use of pesticides. Join the "Slow Flower" movement and be a part of the solution. 
If you're interested in learning more about Windflower's operation and farm philosophy, hear Debra Prinzing's (founder of the "Slow Flowers" movement) podcast interview with Gigi at: www.slowflowers.com.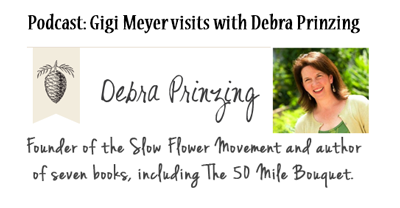 ENCHANTING FARM
Your farm, in all its aspects, was enchanting. I was impressed with how organized and neat everything looks. I can only imagine how much work it takes to keep the plants, horses and livestock happy and keep the place looking nice too. Your employees seem to like working there too!….The flowers were incredibly gorgeous, varied, and just the right colors. My sisters and their "kids" had great fun arranging them on my shaded terrace. A light blue delphinium in my wrist corsage matched my dress, and all the other colors matched my grandkids outfits….They added so much to the visual experience— with vases everywhere— including serving tables. I'm so glad you were able to help us so magnificently at the last moment.
BEAUTIFUL WEDDING FLOWERS!
Thank you for the beautiful flowers for my wedding! I was truly speechless when I saw my bouquet, it was everything I envisioned plus so much more! The flowers were a true reflection of us as a couple and we were so happy!
Asiatic Lilies, Astrantia, Ornamental Broom, Cardoon Flower, Dahlia, Delphinium, Foxglove, Gladiolus, Iris, Lilac, Lupine, Peony, Sunflower
Acidanthera, Allium, Amaranth, Aster, Astilbe, Berberis, Campanula, Cattail, Crocosmia, Daylily, Didiscus, Echinacea, Echinops, Eupatorium, Forsythia, Kniphofia, Larkspur, Domestic Mullein, Phlox, Pink French Pussy Willow, Scabiosa, Sedum w flower, Solidago, Ornamental Millet
Achillea (Yarrow), Ageratum, Agrostemma, Ammi, Amsonia, Anemone, Asclepias, Babies Breath, Bells of Ireland, Calendula, Celosia, Centranthus, Chrysanthemum, Columbine, Amethyst Coral Berry, Coreopsis, Craspedia, Daffodil, Dianthus, Erigeron, Euphorbia, Filipendula, Geum, Gomphrena, Helichrysum, Lady's Mantle, Marigold, Nigella, Painted Daisy, Rudbeckia, Sedum foliage, Shasta Daisies, Snapdragon, Statice, Sweet Pea, Yarrow, Zinnia
Oxe-eye Daisies, Dill, Dusty Miller, Lavender, Chamomile, Coral Bells, Ruby Silk Grass, Frosted Explosion Grass, Lamb's Ear, Rye Grass with seed head, Poppy seed head.

Price is dependent upon size, number of stems and flower varieties. Small bouquets start at $15, Medium bouquets start at $25, and Large bouquets start at $35. Please email us for wedding pricing.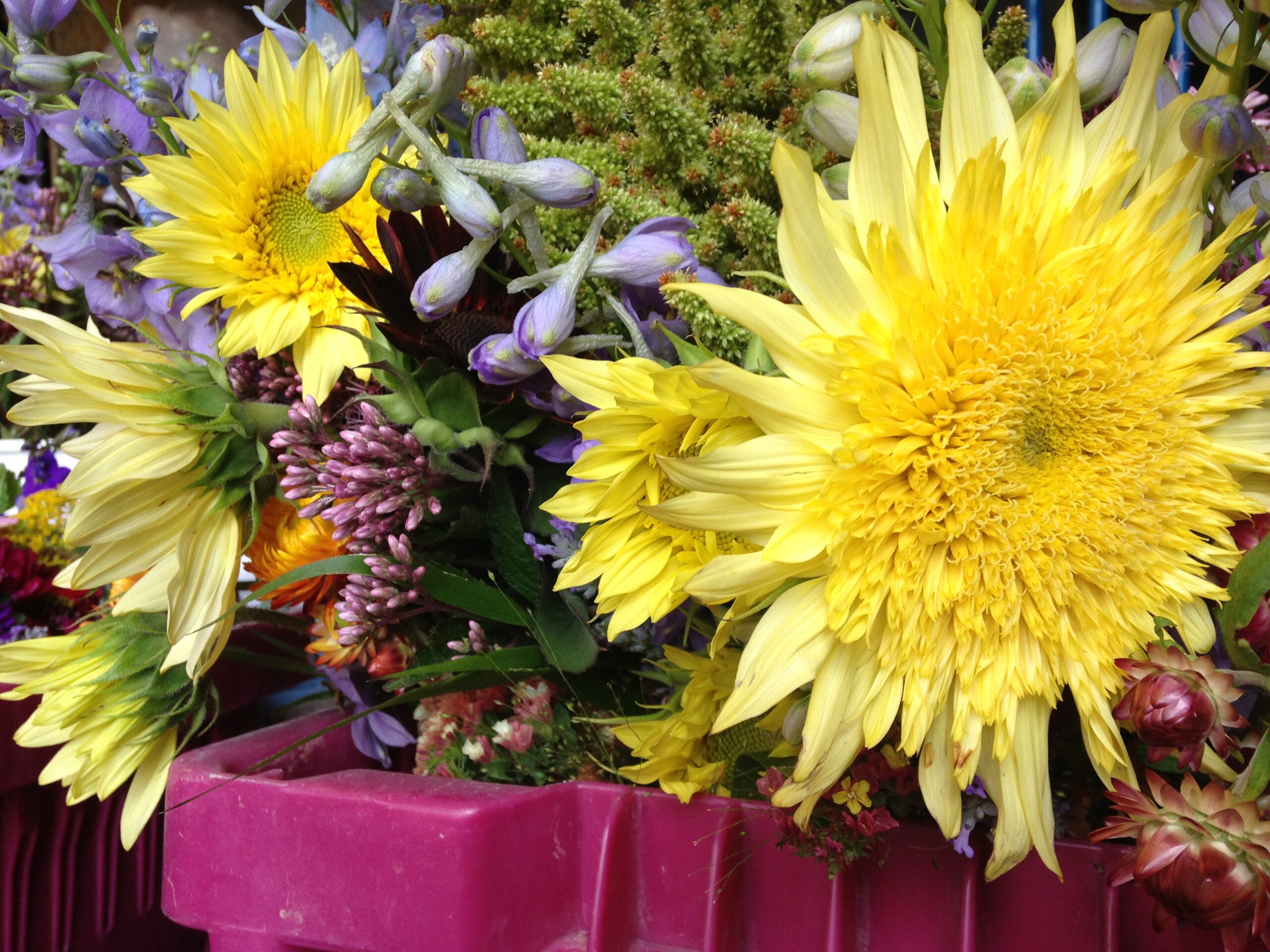 WINDFLOWER FLOWER FARM | 26285 Walker Road | Bend, OR 97701
Content copyright 2021. WindflowerFarmBend.com. All rights reserved.